Start doing your own lighting design today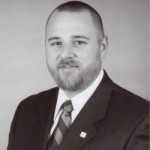 "Now I can, within one day, complete a site lighting plan. This has a positive bottom-line impact on the whole job."
Jeremy S. Fields, PE
Appalachia Design Services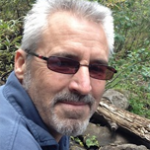 "We were working in the software within a few hours and producing lighting plans by the end of that first day."
Jim Miller, Senior Designer
Vortex Engineering & Architecture

"This product will save you time and money every time you use it, and make it easy to deal with changes."
John J. Murphy, Jr., PE
"We feel it was a good decision to start doing lighting design ourselves."
Robert Woodman, Project Engineer
DeLuca-Hoffman Associates
Download Design Master Photometrics
The installer will begin downloading automatically.
Download the installer manually here.
Tutorial
Learn to use Design Master Photometrics with our online tutorial. It will walk you through a complete project step-by-step.
FAQ
How do I install the add-in?
Complete install instructions are available on this page.
What limitations exist in the trial version?
The trial is a full version of the software.
Some of the foot-candle values that are printed on the drawing will randomly be replaced with other text.
When you purchase a full license, the foot-candle values will all be updated with the correct text the next time you run the Calculate command.
How long does the trial version last?
There is no limit to the length of the trial. It will run with the replaced output forever.
How can I get help?
Email us at support@designmaster.biz.
Call us at 866-516-9497 x2.
Our support hours are M-F, 9am to 5pm Eastern time.